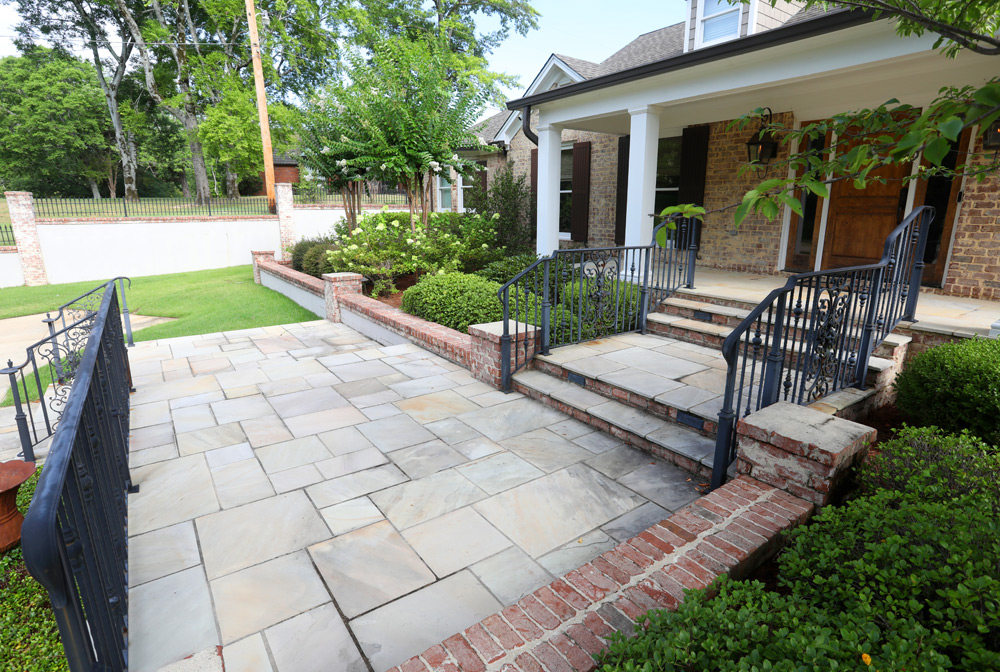 Inviting walkways & pathways will enhance your home's charm.
Welcome guests to your home with a well-designed walkway leading to your front door. A makeover of your front hardscape, whether it's a change in walkway layout or an upgrade in materials, can greatly boost your home's curb appeal.
Not only does it improve the appearance of your property, but it also ensures safety. Walkways and pathways can become hazardous with cracks, raised stones, and weed growth between broken pieces.
Landscape Services can design a beautiful path system for the front and around your home, utilizing a variety of materials including pavers and natural stone. With a vast selection of colors, shapes, and styles to choose from, let us help you find the perfect combination to elevate your home and fit your budget.
WALKWAYS & PATHS PHOTO GALLERY
Click through the gallery to see examples of the walkways and paths we designed and installed.